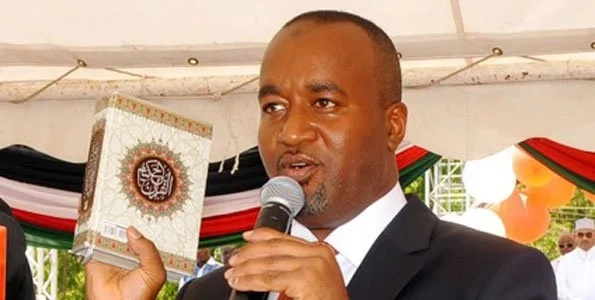 Hassan Ali Joho is a Kenyan politician affiliated to the Orange Democratic Movement and was elected to represent the Kisauni Constituency in the National Assembly of Kenya during the Kenyan parliamentary election, 2007. On 4 March 2013, during the general election, Joho was elected as the first governor of Mombasa County.Political career.Joho joined active politics in the year 2004, and became the Kisauni party chairman for the Liberal Democratic Party between 2006-2007. It was not until 2007 General Election, when he was overwhelmingly elected as the Kisauni parliamentary member through ODM in 2007. He was elected as Member of Parliament for Kisauni constituency and the Assistant Minister for Transport. On 4 March 2013 he was elected as Governor of Mombasa.
2013 Governor Election.
Joho campaigned to be elected as first Governor of Mombasa during the election held on 4 March 2013. He emerged the winner and was sworn in as governor on 27 March.He won by 132,583 votes, his closest rival Mr Shahbal, who was second with 94,905 votes. Shabal went to court alleging rigging, but his petition was denied. He later went to court to block swearing in of the winner.
Education:B.A in Business and Human Resource Management from Kampala University and various diplomas in business, shipping, logistics and ICT Portfolio Served as the Assistant Minister for Transport; as Deputy Chairman of the Foreign, Defence & Election Committee; as Library Committee Member of Transport, Housing & Public Works and the National Organizing Secretary of the Orange Democratic Movement (ODM)Founder and Patron of Hassan Joho Foundation, since 2008. Website
www.hassanjoho.com
Joho alivyoijenga ODM Mombasa