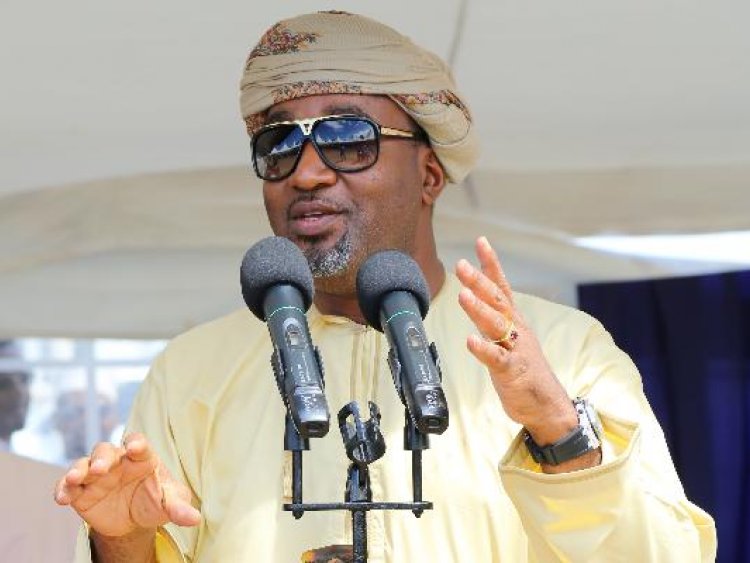 Mombasa Governor Hassan Ali Joho's political star is rising and is currently seen as a 'stand out politician and supremo' among the six governors at the coast.Thanks to jubilee who are making him more popular. There is no denying that this ambitious and huge popular governor is going to be a leading figure in coast politics for many years to come. Joho's rise is bad news for jubilee coalition who has of late embarked on a campaign to frustrate him 'economically and politically.
The charismatic politician is no doubt the governor to watch as the country heads to the crucial 2017 general elections. The astute governor with financial resources to match is also on record to have said that he will vie for the presidency in 2022 an announcement that obviously will not go down well with his political foes. Flamboyant Mombasa Governor Hassan Joho is a man under siege from claims of forging academic certificates to accusations of evading taxes.
The embattled governor who is the ODM party deputy leader has of late been battling all manner of maliciously and politically motivated accusations.State agencies have descended on the outspoken governor in what can only be described as an orchestrated attempt to silence him for good. The relentless state sanctioned activities appear designed to destroy Joho's political career and lock him out of the August polls. Several state agencies among them Kenya revenue Authority (KRA), Kenya National Examinations Council (KNEC) and the Directorate of Criminal Investigations (DCI) have been investigating Joho over tax evasions, and forgery claims.They have been looking into his tax records, primary and secondary education and even his birth certificate.
The investigations started early 2017 after Joho publicly differed with President Uhuru Kenyatta over jubilee's development record in the coast region.It appears all the activities undertaken by the different arms of the state is destined to nip the governor's rising political star in the bud simply because of his anti-jubilee government stance.